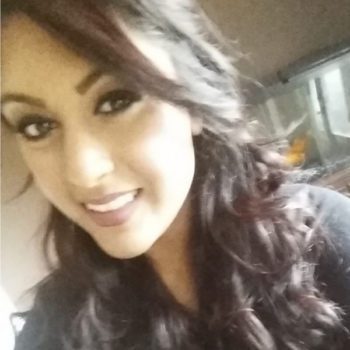 Until her grandmother got sick, Shaheen Dean thought she was headed towards a career in human resources management. The time she spent in the hospital, supporting her grandmother and witnessing the compassion of the nurses, changed all that. "I was with my grandma every day in the hospital for three months," says Shaheen. "The nurses called my grandma 'Nana'. They were great. I was inspired to help people too."
Shaheen enrolled in the LPN (Licenced Practical Nurse) program at Stenberg College which eventually brought her to Three Links Care Centre for her final preceptorship. She just wrapped up 6 weeks of caring for residents in the Kinney unit under the mentorship of LPN Paul Redhead.
"Paul has been amazing," says Shaheen. "He is funny and knowledgeable. He taught me not to hound the care aides – trust them to do their job. Paul trusted me and that inspired me to do well."
Now that her final preceptorship is complete, Shaheen will be preparing for her exams and looking for a job. She hopes to find work somewhere like Three Links. "I love residential care", she says. "You get to know people well and form a personal relationship. It's so nice to have residents who want to see me.