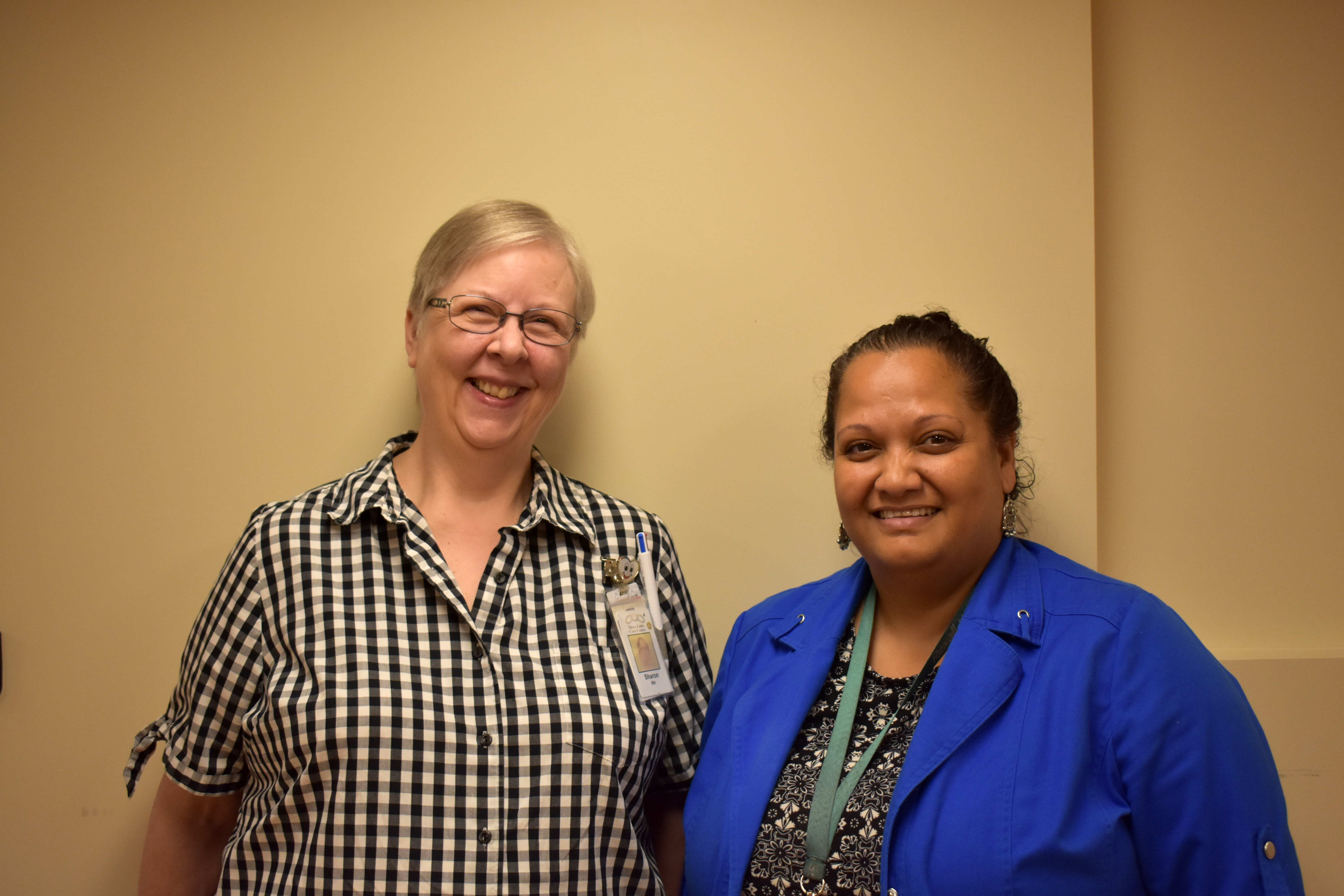 Whoever said being a nurse is stressful? After working in orthopedic trauma at Vancouver General for six years and ultimately burning herself out, Three Links registered nurse Sharon Sevilla was eager for a change of pace, and after seeing an ad for a position at Three Links, ended up as part of our Team! Luckily for both parties, it's been a perfect fit.
It's hard to believe, but 33 years later, Sharon is retiring next month.  She will be greatly missed by all. In Sharon's own words; "When I left VGH they all said I'd be back in six months – little did they know!"
The change of pace was just what she needed, and Sharon truly enjoys the more intimate nature of Three Links, and values the relationships she is able to develop with our residents "…as people, not just patients." She also likes the emphasis Three Links places on self-improvement, and the many programs and updates the facility makes to improve the quality of care it provides.
Outside of work, Sharon has a unique array of hobbies she will have more time to explore in her retirement – including bowling (which she takes quite seriously in fact, as a member of not one, but two, leagues!) and playing World of Warcraft.
Of course, spending time with her family, especially her grandson. They are truly lucky to have such a devoted and caring person in their life.
Sharon represents the best of what seniors care is to the people we serve.  We at Three Links are thankful for the years of service she has given us, and wish her all the best with her forthcoming retirement!