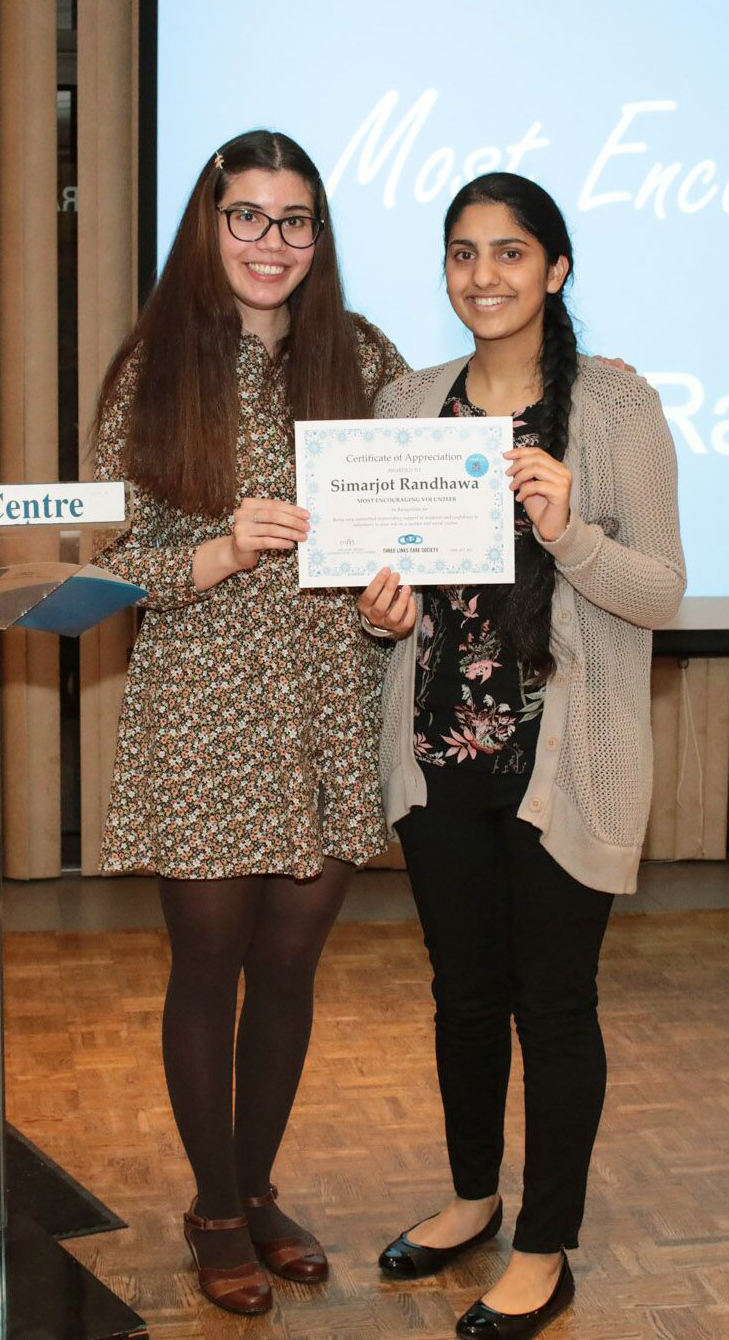 The most encouraging volunteer devotes their time to the enlivening of others. They bring boundless passion to their work, and this is most evident in the faces and reactions of the people around them. Their spirit brings up those around them, and their presence gives confidence in those nearby to try their hardest: do their best.
Simarjot Rhandhawa, who has put in over 4 years of time as a social visitor and mentor has rightfully received this award for spending so much of her time preparing the waves of new volunteers for their service at Three Links. Though she joined Three Links much the same as any of the volunteers, to have a chance at helping the senior residents through recreation, her role grew over time to pass on her expertise and skill to new volunteers as a mentor.
Though she said that she was "very honoured to receive…the award, and wanted to thank Three Links for the award", we can only say how honoured and thankful we are to have Simarjot in our midst, helping along with every new volunteer that comes her way.