To support the quality of life and care objectives we identified in the Three Links Strategic Plan: Vision 2020, Three Links is pleased to confirm a series of new investments in resident care that are taking effect immediately.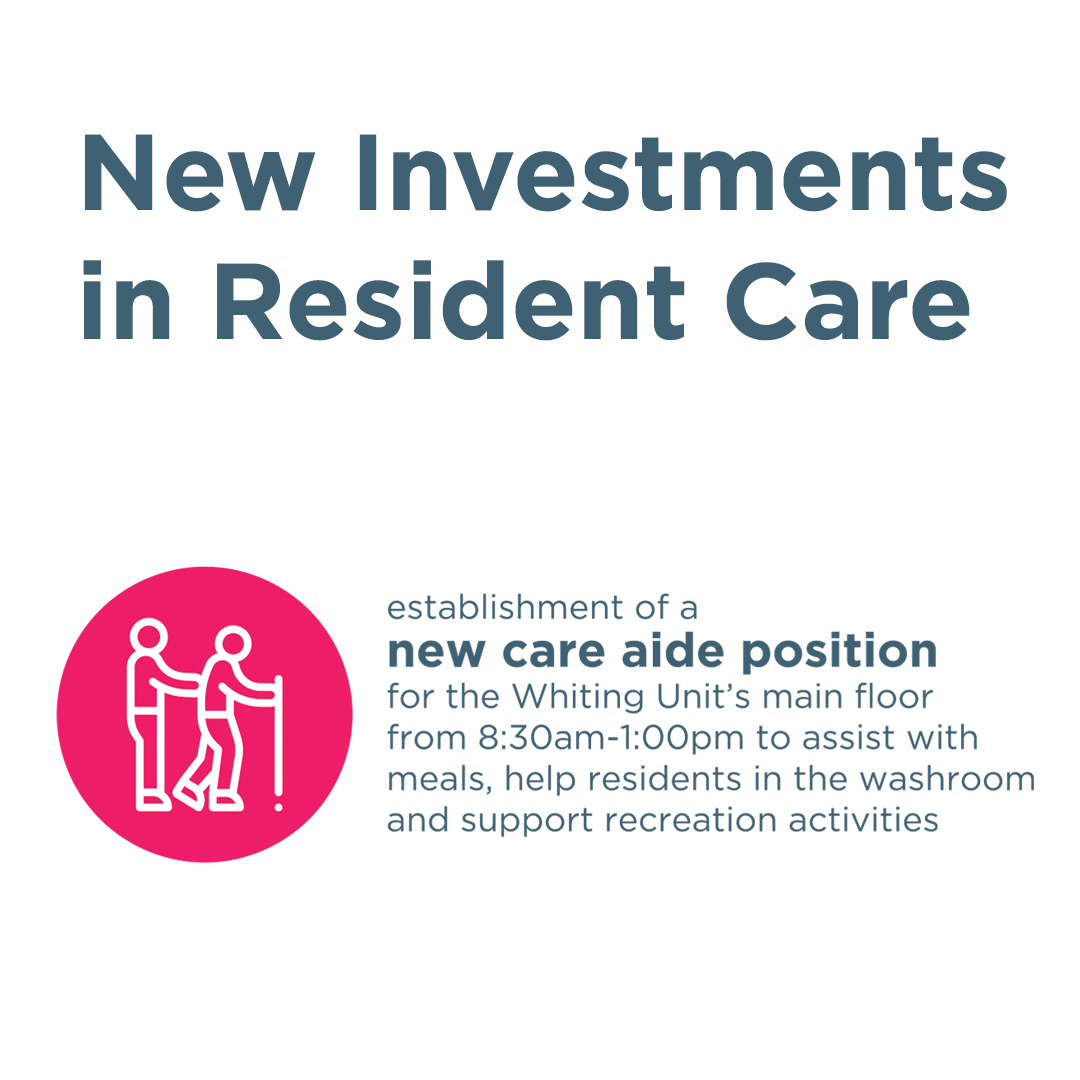 Establishment of a new care position for the Whiting Unit's main floor from 8:30am-1:00pm to assist with meals, assist residents in the washroom and support recreation activities.
We want to recognize the excellent work of our Director Care, Faria Ali and her dedicated team for developing this enhanced care program for Three Links residents. We expect these improvements will take us closer to our strategic plan target of delivering an average of 3.36 hours of care to each resident per day. The rate was 2.9 in 2017.