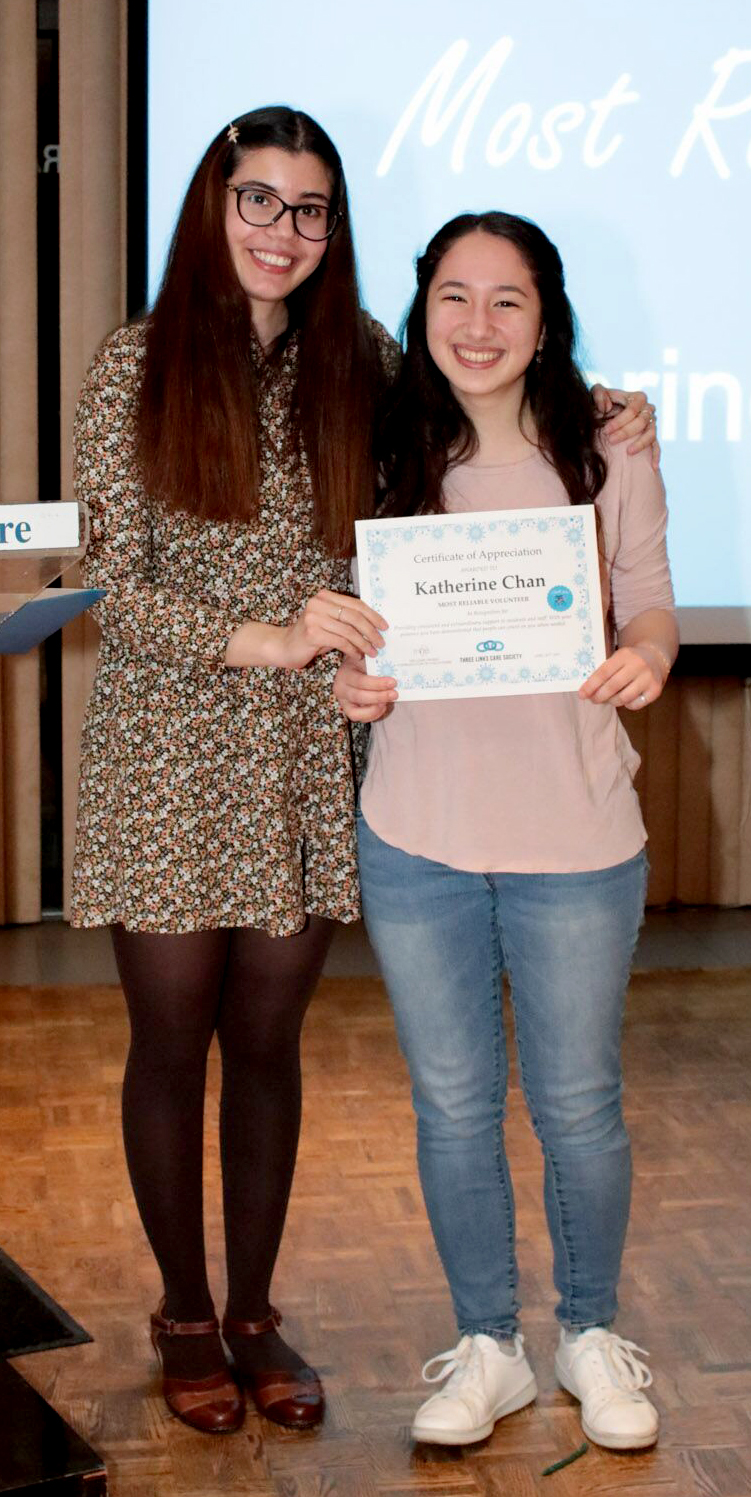 The most reliable volunteer, much like the most patient, is not always easily noticed. We begin to grow accustomed to the friendly face that's always there to help, or the helping hand that's waiting to pick up the slack whenever necessary. The most reliable volunteer is the volunteer we look to when we are at a loss, and believe that there is someone, above all others, who we can go to for help.
Katherine Chan, with two years of volunteering at Three Links under her belt, epitomizes these characteristics. She first joined Three Links looking for a way to give back to the community, and over the years has grown to love spending time with residents and seeing them engaged in their daily, enriching, activities.
Katherine's sheer delight at the award was all that we hoped for and more. She mentions how "it was such a happy surprise to win an award" and "made [her] look forward to [her] next visit to Three Links." We at Three Links, also, look forward to Katherine's continued visits.