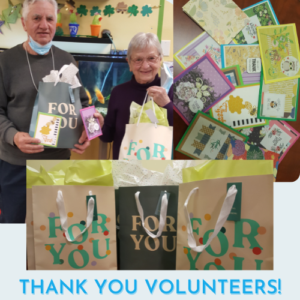 Recently we celebrated National Volunteer Week.
This years theme was "Empathy in Action," underscoring the value of human connection and its importance in creating healthier happier people.
Our Wellness Committee helped to recognize our team of wonderful on-site volunteers with cards of thanks from our residents, a "how to grow" kit of lavender and a deck of 50 inspirational cards.
We also have a team of dedicated volunteers that meet regularly on our Family Council. Each member of the council received a surprise home delivery to show our appreciation. Their efforts have been extraordinary over the last two years!
Thank you volunteers for all you do to improve the lives of our residents!