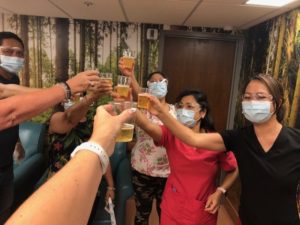 Further to our previous updates, we have been working closely with the Hospitals Employer Union (HEU) and Health Employers Association of British Columbia (HEABC) to transition our care aides to employees.
We are pleased to announce that last week Three Links signed an historic agreement with the HEU and HEABC.
This is an important step in unifying our team!
A big thank you to HEU and HEABC and the entire Three Links management team for making this a smooth transition!