The Three Links Volunteer Program is one of the most successful in the province.  Over the summer, we are taking this opportunity to thank and recognize some of our Award winning volunteers who are contributing their precious time to improve the quality of life for our Care Centre residents.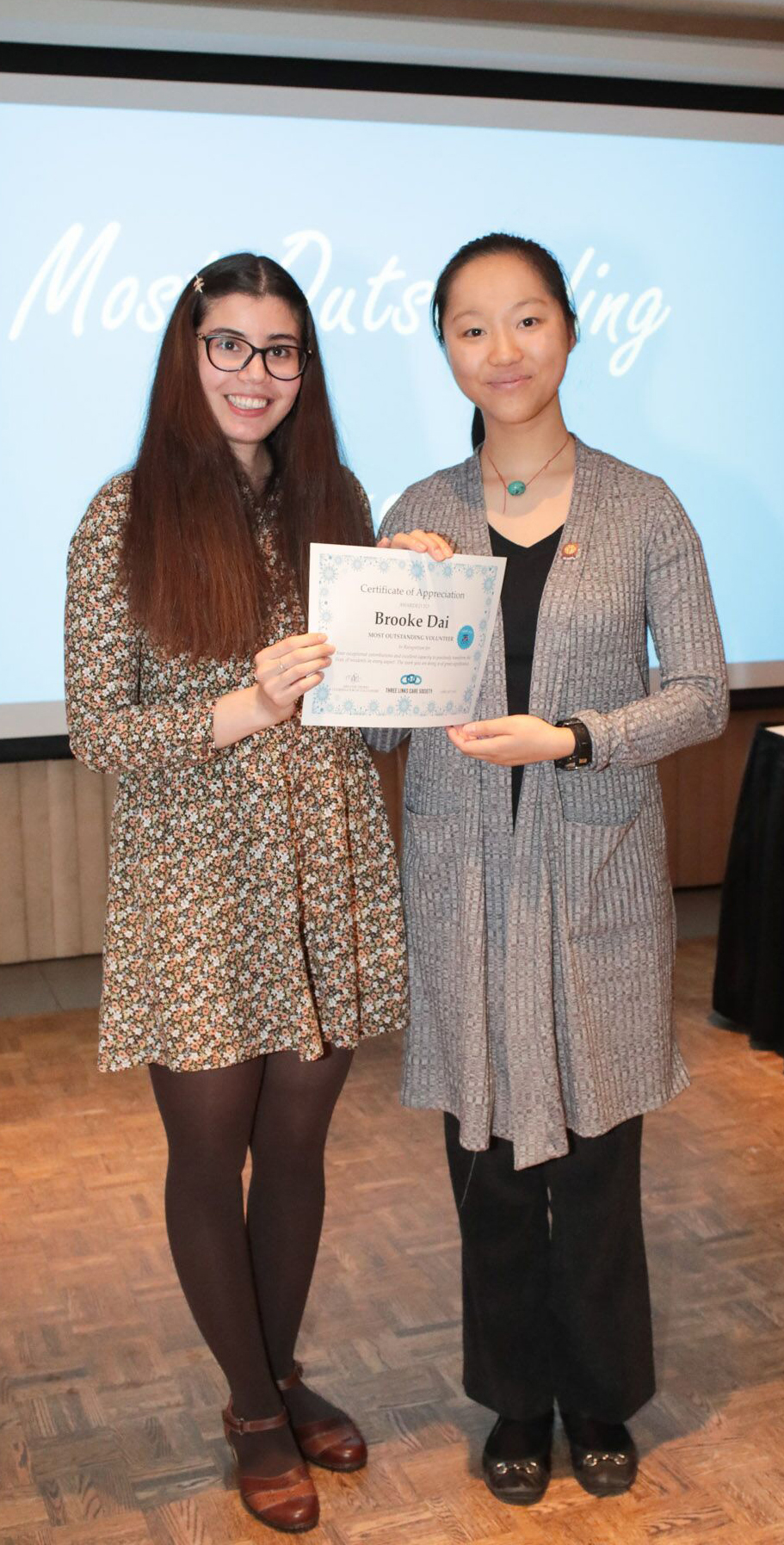 It is difficult to set apart a definition for this calibre of volunteer. They embody the pinnacle of positive change for the community, demonstrating selflessness, dedication, enthusiasm, and passion. They have invested many hours into Three Links, and each and every one of them has been in the pursuit of significant and transformative change in the community and beyond.
Brooke Dai, who has been volunteering at Three Links for 2 years and logged over 100 hours as a recreation assistant, demonstrated this capacity. She joined in order to volunteer somewhere on a regular basis, and out of a desire to make an impact in the lives of others. Upon receiving the award, Brooke expressed delight and surprise.
"I didn't expect to get an award that night, so I was surprised when my name was called. I'm very honoured to be recognized and I'll use it as a reminder to keep doing my best!" As a hallmark of volunteer excellence, we are more than honoured, ourselves, by Brooke's continued dedication to Three Links.