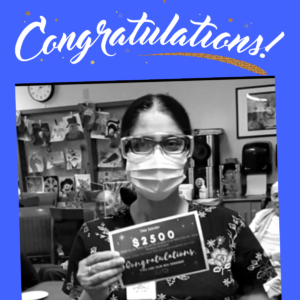 This week we awarded our third amazing team member this year with $2500 in our Air Miles Give Away program! Nominated by her peers this hard working team member will be able to apply company credit card points towards a wellness activity of her choice.
This could include a flight to a destination of her choice, fitness equipment, fuel, education and food delivery service to name a few.
We couldn't be prouder of this recent winner and all of our dedicated employees!