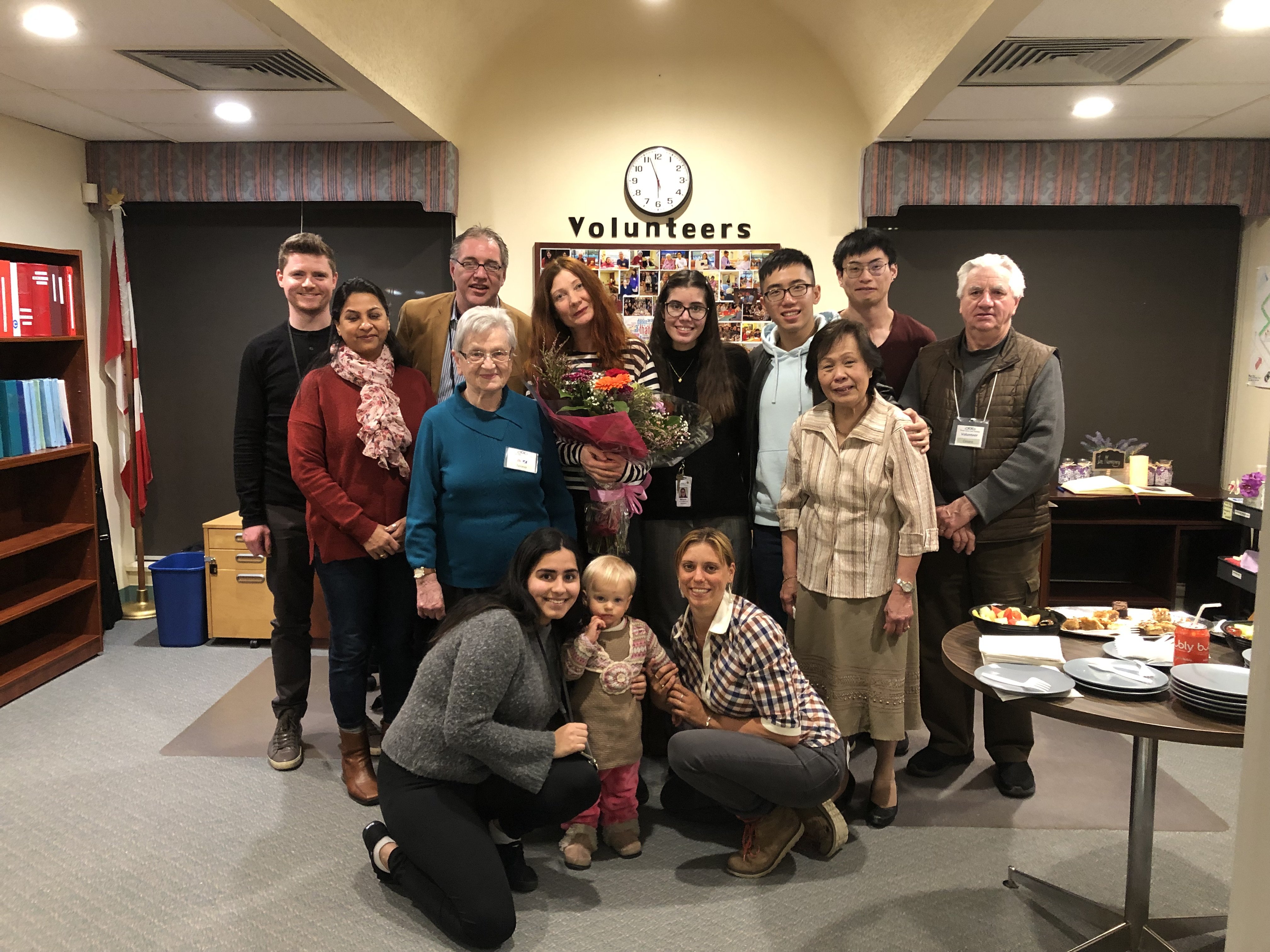 As part of work to improve our Care Centre's s Front Entrance, we are pleased announce the Three Links Volunteer Lounge is now open. Located next to our new reception desk, the Lounge will be a welcoming place for our wonderful volunteers to gather, meet and prepare.
Though there are fond memories from every volunteer of their first time in the office, with their first volunteer interview; first sign-in; first time looking out and seeing the halls of Three Links shift in tone and décor across the seasons and holidays; the Department is now moving from that small but beloved office room into a larger (but equally as vibrant) new space.
Conceived sometime during the summer by our Volunteer Coordinator Melanie Osorio-Mejia, assistant Simran Chalhotra, and former Coordinator Martina Holblingova, they envisioned together a much larger area capable of storing supplies and materials, as well as comfortably hosting several volunteers at once. Melanie says the three saw an opportunity to create a new "welcoming space" where volunteers and visitors alike will be able to relax and mingle.
Mélanie hopes that "the bigger space will help volunteers feel more comfortable and welcomed", and with its location at the very front of the Three Links Building, the office will be a warm reception to all visitors to the Centre!