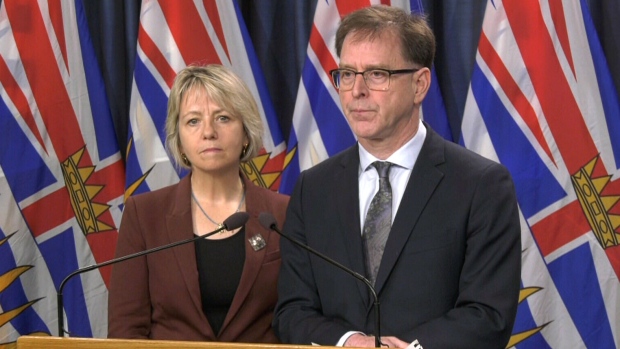 With recent changes to provincial health orders, the Three Links Care Society is planning to start facilitating social visits for designated loved ones. Since the provincial Orders were released last week, Three Links has been developing a plan to ensure these visits are organized in a safe way.
Three Links has prepared a comprehensive safety plan for the Vancouver Coastal Health Authority (VCH) to review. We expect to hear back from them over the coming week. If approved, we can start visits very shortly after.
The policy will have no impact on the essential family visitors that have already been screened and approved to enter the Care Centre.
For loved ones not able to visit, Three Links will continue with the Facetime and Patio Visit programs we have already established. While the frequency will be reduced, the process to access these programs remains the same.
Here is a short summary of the safety plan that has been submitted to VCH:
As ordered by the provincial health officer, one adult will be designated for social visits. The Three Links care team will proactively communicate with residents and their representatives to identify this designated person. A written agreement, screening interview and some orientation will be required.
Due to limited supplies, each designated person will be required to bring their own personal protective equipment to safely facilitate their visit, along with a valid photo ID. These requirements will be communicated during an orientation interview.
Three Links will establish four designated meeting locations on the Care Centre's ground floor that will respect social distancing requirements. Two will be located in the Resident Lounge. Two more will be established on the front patio. Social visits to the resident's room will only be scheduled in special circumstances and with the prior approval of the Director of Care.
Three Links will establish four meeting blocks seven days a week to facilitateone-hour social visits at the designated locations:
10:45am – 11:45am
2:00pm – 3:00pm
3:30pm – 4:30pm
6:00pm-7:00pm
Designated visitors must arrive a minimum of fifteen (15) minutes prior to the designated meeting time for screening and preparation of PPE equipment. If the designated visitor cannot satisfy the PPE and screening requirements, the Care Centre will refuse entry and the visit will not take place.
If the designated visitor expects to be late, they must provide as much notice as possible. Meetings will end at the designated time, regardless of arrival time as cleaning staff are scheduled to safety clean the space at that time.
Visits will be limited to one (1) per week per designated person and limited to one's own family member. Designated visitors will not visit other residents or invite other residents to join their visit.
Three Links will establish a dedicated phone number and email account for families to schedule their meeting. Three Links will maintain evening reception hours established during the pandemic and establish a "Concierge" to oversee all elements of the visit – from the moment the designated loved one arrives to the time they leave.
Over the coming days and weeks, Three Links will: distribute the policy to all families via mail and e-mail; post the policy on the Three Links web-site; and, organize a tele-town hall meeting with families to review the policy and other infection control measures.
Three Links will review and improve the policy with our Family Council, Occupational Health and Safety Committee and Vancouver Coastal Health on a regular basis.
Our Three Links Leadership will be meeting with the Family Advisory Council to review the safety plan this week. A follow-up notice will be circulated once the safety plan is approved by VCH. We expect the program to be fully operational by the end of the month.
Thank you again for your patience and feedback to date.