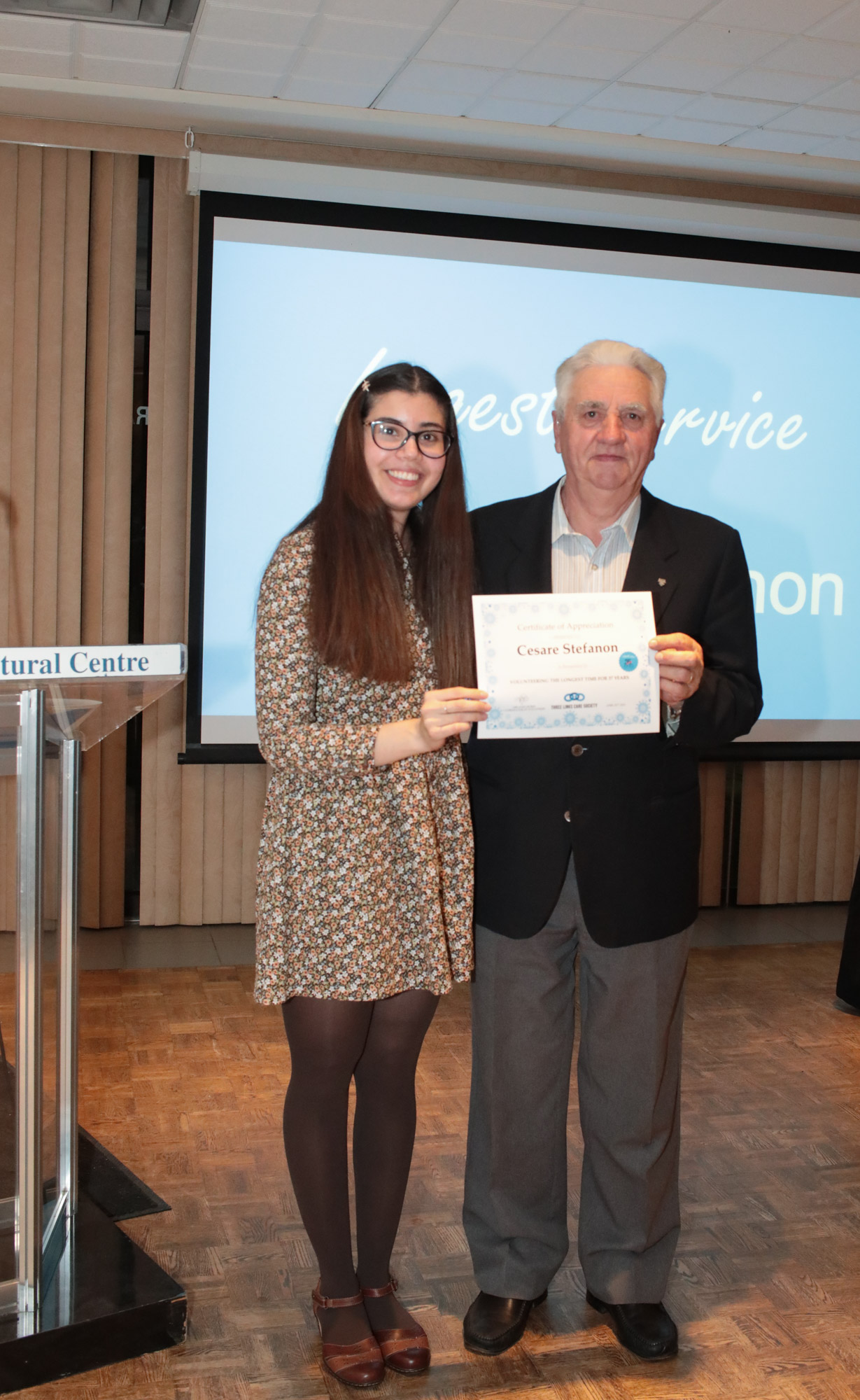 There is something to be said for dedicated service, no doubt about it. Yet there are some hallmarks of service that go so far above and beyond, awards seem to fall flat. Yet, Three Links hopes that, through these awards, a gesture as small as this can express some measure of the gratitude we feel for their presence.
Teresa Domirti has been volunteering as a recreation assistant since 1996, and in 2018 was the volunteer with the most number of hours – a total of an astounding 175 hours. Her love of helping people, and doing the most she can to that extent, led her to Three Links, and the honour of her presence can only remotely be expressed through the Most Hours Volunteered award.
Cesare Stefanon has been volunteering at Three Links for a tremendous 37 years – since 1982. Few words can truly capture the marvel that Cesare has been over these many decades, but that he has continued to work with Three Links through highs and lows has been a testament to his love of supporting and helping people grow.