Three Links Volunteer Program is one of the most successful in the province.  Over the summer, we are taking this opportunity to thank and recognize some of our Award winning volunteers who are contributing their precious time to improve the quality of life for our Care Centre residents.
The most creative volunteer is, as the name suggests, imaginative and creative. They also exhibit a collaborative and resilient spirit, and the willingness to think outside the box without giving up.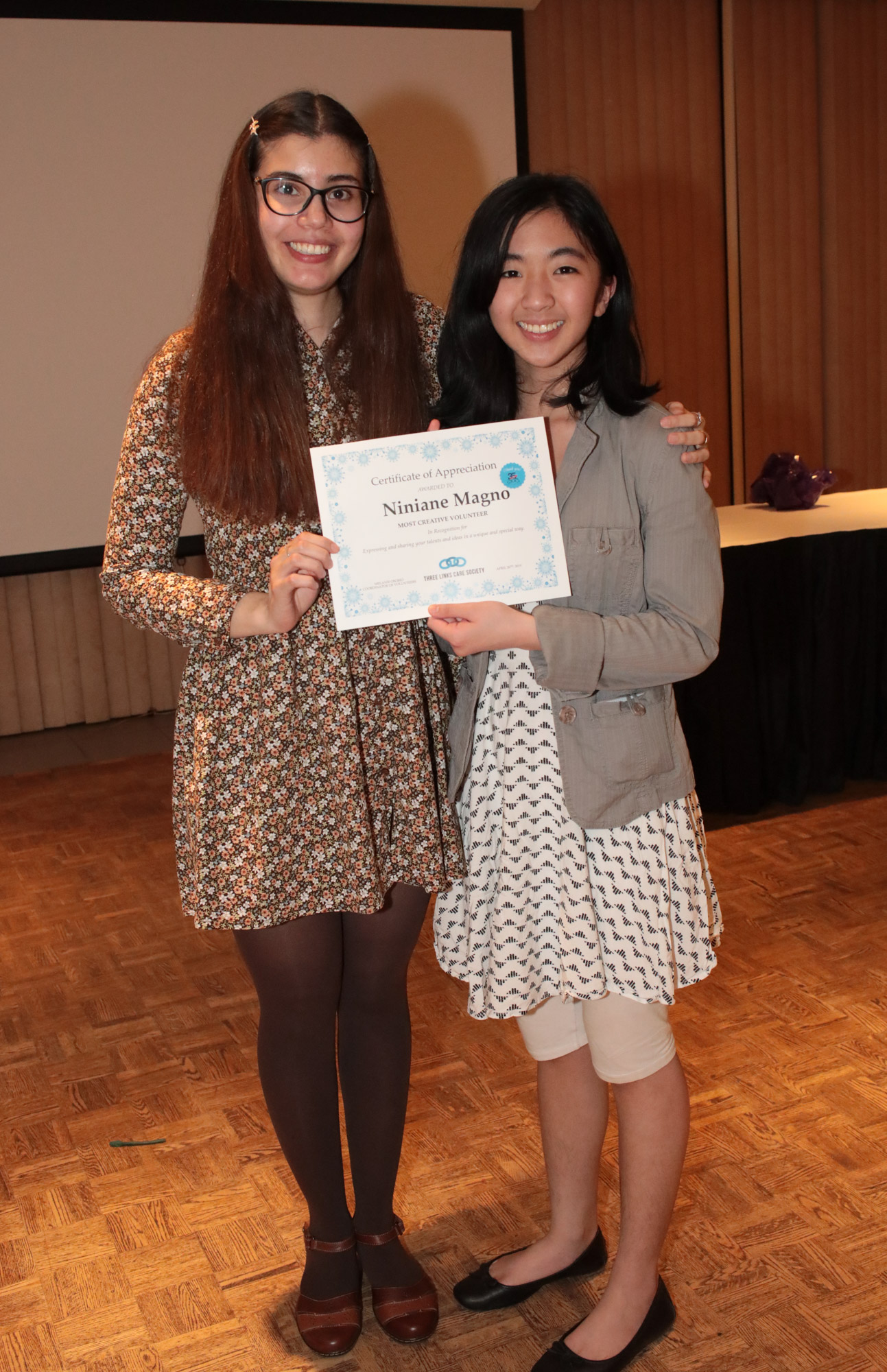 Niniane Magno, who has been volunteering for over 3 years through a variety of roles including recreation assistant, social visitor, and hand massager, received this award because of her ability to express "talents and ideas in a unique way", and demonstrating great passion for using her creativity to give back to her community. She maneuvered her way through her schedule to ensure she could always have some involvement with the Centre, even if her roles changed over time.
Her response to the award: "I was surprised to be awarded "Most Creative" for this year. Regardless, I'm very grateful for the award and recognition."
We hope Niniane's time with Three Links only grows longer, and that her creative spirit remains to constantly evolve Three Links alongside her own growth.