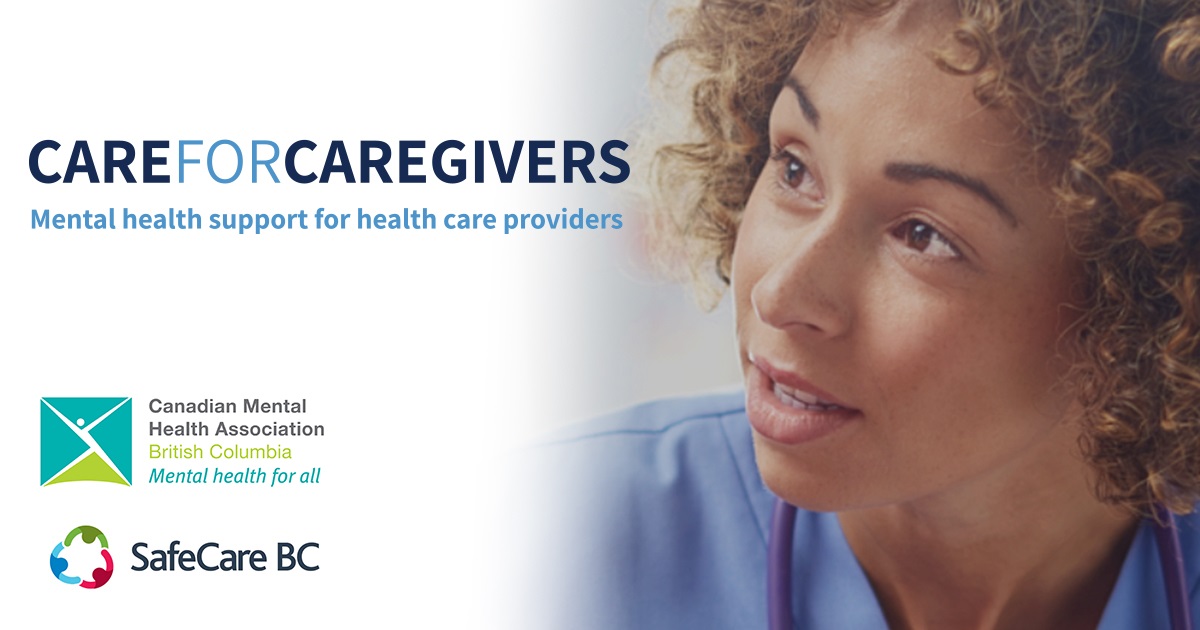 SafeCare BC and the Canadian Mental Health Association BC Division are proud to announce the launch of Care for Caregivers – a new website filled with resources on mental health support for health care workers.
Care for Caregivers has been developed to serve as an expertly-curated online hub of trusted mental health resources, information and webinars designed specifically to support the psychological wellbeing of workers and managers in long-term care and home support.
Care for Caregivers will provide reputable and evidence-based mental health resources designed to support workplace mental health and resilience for healthcare workers responding to stressful environments. The website will be updated regularly with new content, resources, and online events.