Three Links Volunteer Program is one of the most successful in the province.  Over the summer, we are taking this opportunity to thank and recognize some of our Award winning volunteers who are contributing their precious time to improve the quality of life for our Care Centre residents.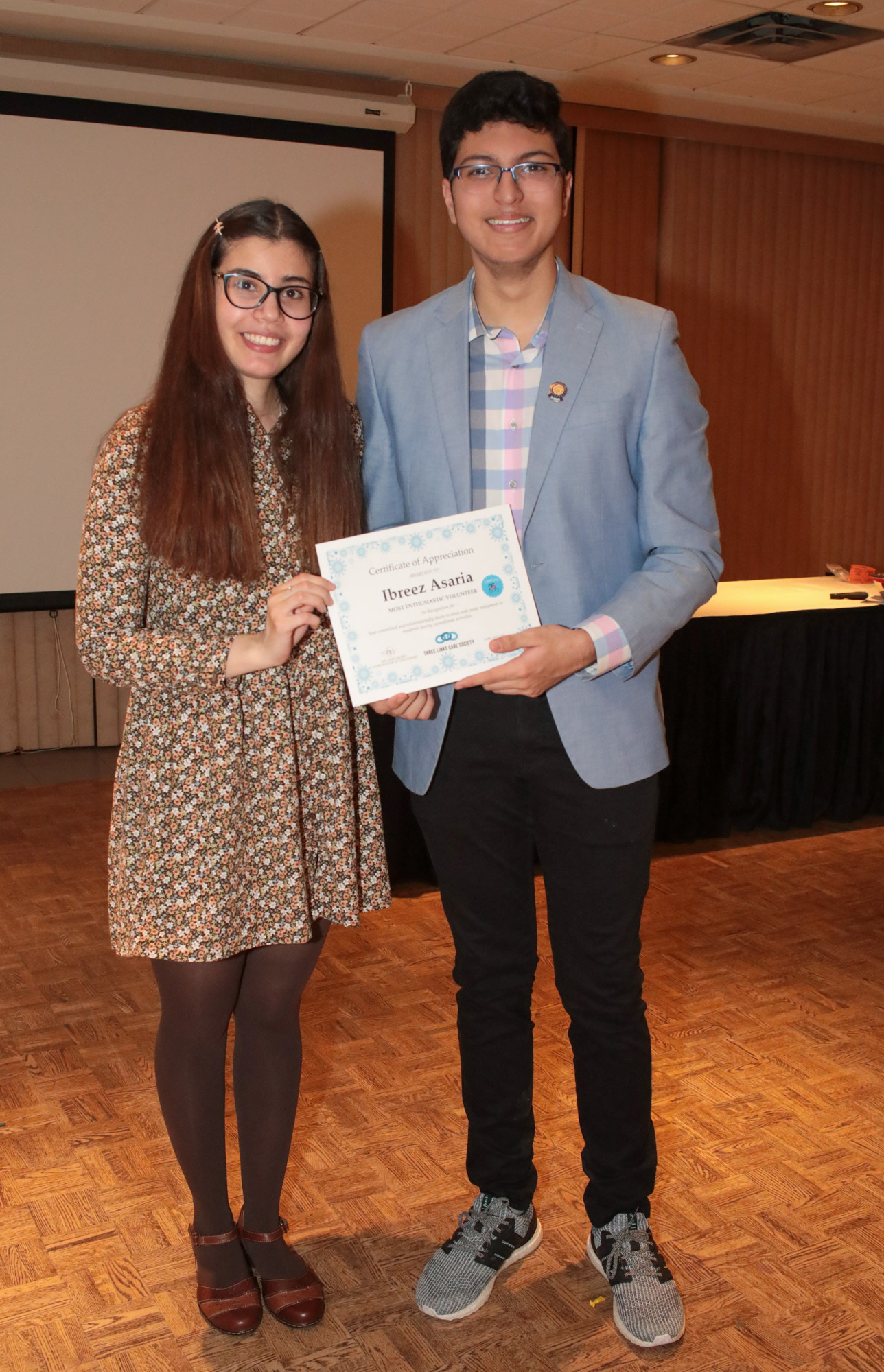 The most enthusiastic volunteer is someone who demonstrates continued motivation and engagement in the community and with any activity that comes their way. They are open about participating and about their passion behind whatever they pursue. They remain eager, excited, and giving throughout their time at Three Links.
Ibreez Asaria, who has been at Three Links for over a year as a recreation assistant, has demonstrated these qualities and more. Remaining committed and wholehearted in his desire to instill enjoyment into all the activities he participates in, Ibreez was "overwhelmed [with] happiness at receiving the award." For him, sharing his "enthusiasm with residents" not only lifts their spirits but his as well.
Meeting and connecting with people from so many different walks of life is what drew Ibreez to Three Links. Only a year into volunteering, we are excited to see how Ibreez will continue to impassion the lives of residents as his service continues.