Farewell to our furry friend and companion George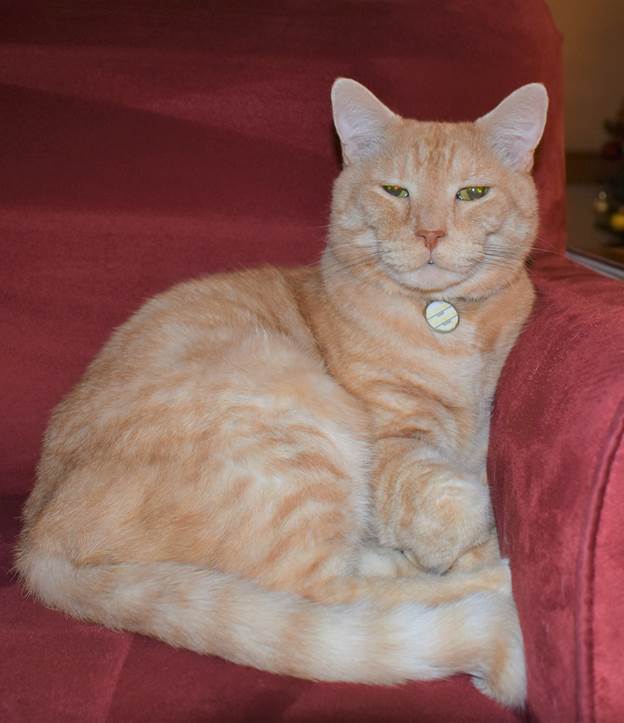 It is with much regret that we announce that our beloved feline George passed away on Friday from kidney complications.  Members of our team were with him as he passed.
If you ever visited or worked on the third floor at Three Links then you knew George the Cat – an undiscriminating companion and friend.
Arriving at Three Links five years ago with his sister Coco, George bravely faced a barrage of motorised wheelchairs and industrial vacuums to soon become a quiet, constant, and impossible to ignore presence. His friendliness and affection was matched only by his large appetite which rivalled the most dedicated epicurean.
Our George not only leaves an empty spot on the couch but in our hearts. We hope his next adventure is full of an endless supply of tuna and love to match the love he gave. We will miss you George.
A special donation will be made in George's name to the BCSPCA and a celebration of life will be organized when we can.  Three Links would like to thank the staff at the Kingsway Veterinary Clinic for making sure George was safe and comfortable as he passed.