Three Links Volunteer Program is one of the most successful in the province.  Over the summer, we are taking this opportunity to thank and recognize some of our Award winning volunteers who are contributing their precious time to improve the quality of life for our Care Centre residents.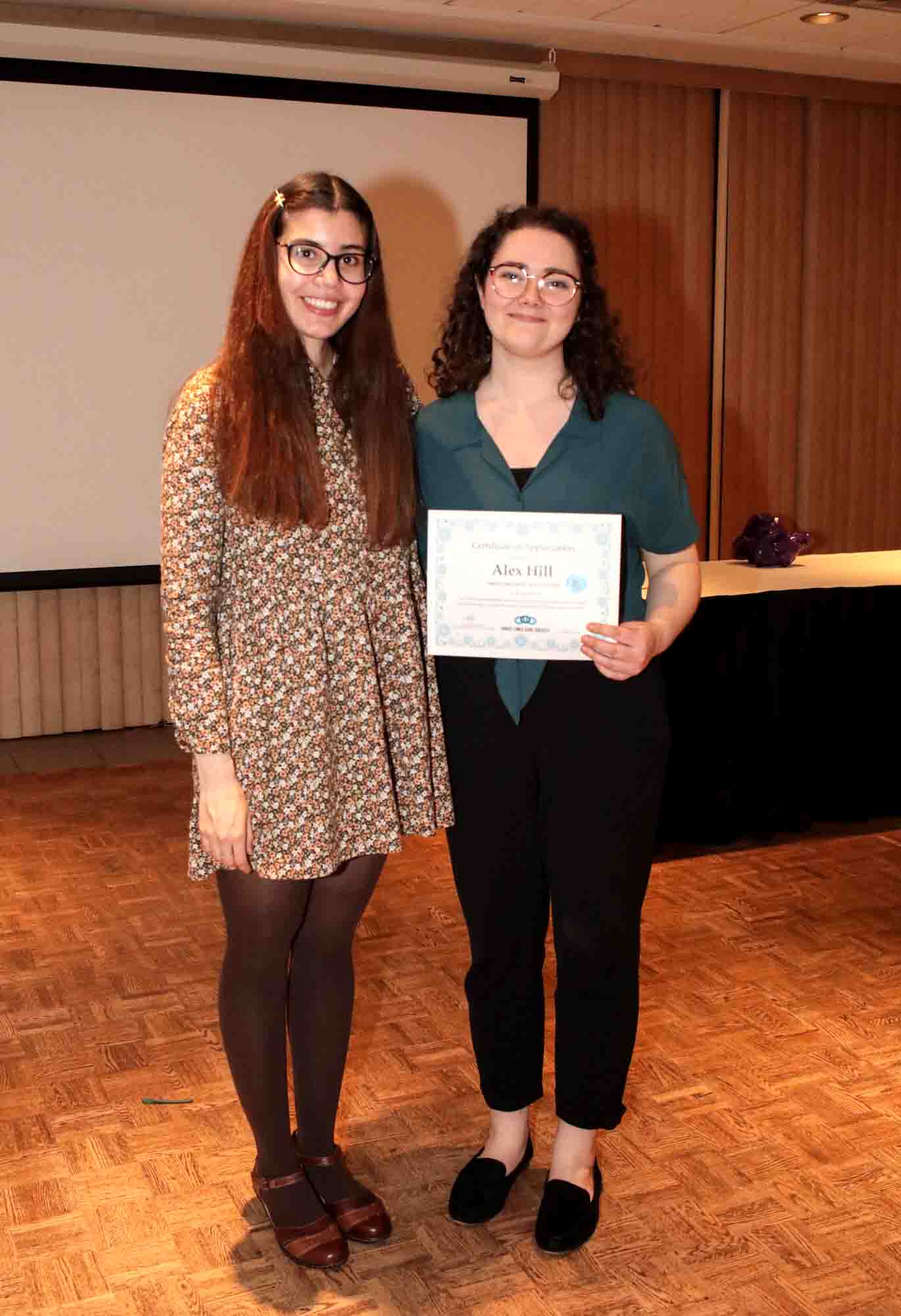 The most helpful volunteer has a very positive spirit that spreads to those around them, motivating volunteers, staff and residents alike. They selflessly and consistently give their time to the Centre out of a genuine and demonstrated desire to further the needs of those around them.
Alex Hill, who has been volunteering for over a year through a variety of roles, including recreation assistant, social visitor, and resident Pen-Pal, received this award due to her "kind and thoughtful presence", and for her reliably, friendly assistance and companionship to residents during activities and visits.
As someone who joined the centre out of a genuine love for working with seniors, and an admirable desire to give back to the community that "gave [her] so much while she was growing up", Alex was nonetheless quite surprised when she received the award. In her own words:
"I was so pleasantly surprised to receive an award! I was not expecting it at all, it feels so good to know that everyone notices and acknowledges all the hard work that all the volunteers do."
In the spirit of her accolade, we hope the helpful spirit Alex brings continues to infuse the Centre and those around it, bringing closer together the community that inspired her to give back!