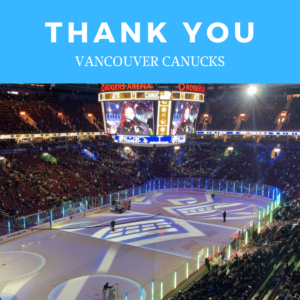 Our Wellness Committee is always striving to find inivative ways to support the well- being of our staff.
With this in mind, we recently partnered with the Vancouver Canucks and joined their
new program designed to give back to front line workers. This last Friday the Canucks generously donated 90 tickets for our staff to attend the game with friends and family.
It was an exciting game and we cannot thank the Canucks enough for their ticket donation to our team.