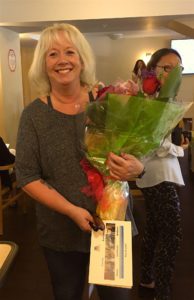 Three Links Care Society would like to thank and recognize two of our most dedicated and long serving employees.
As the Three Links Care Centre's Director of Care, Faria Ali has been caring for vulnerable seniors in the Collingwood-Renfrew  neighbourhood for 18 years.
As Three Links' Director of Operations, Marie Ollson has been serving the residents of our five housing properties in the neighbourhood for 16 years.
Faria and Marie have had a positive impact on the lives of thousands of local seniors and their families over their career, and we know they are just getting started, and are proud to have recognized their service at our recent Community Open House. Click Here to read more about the event!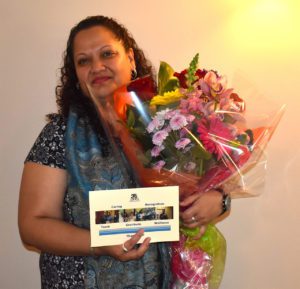 Thank you Marie and Faria from the Three Links team, volunteers, families and residents!